For years, Halle Berry has been the go-to girl for women who want short and sassy hairstyle ideas. She is the queen of the messy windblown look and has always looked fabulous doing it. Now, she has changed it up a bit and though it's only a slight change, it has really transformed her look. If you are a fan of Halle's hair and want to see her hair transformation over the years, check out her then and now hairstyles below and see which one is your favorite.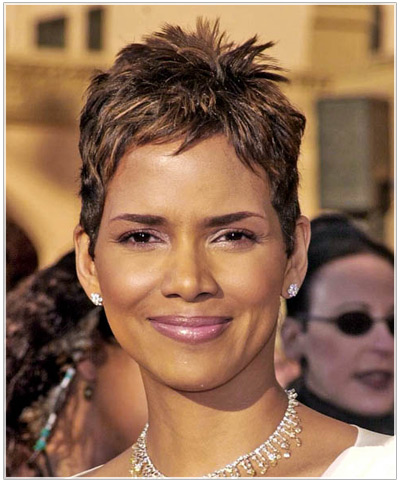 This is a look from back in the day that kick-started Halle into her short hairstyle queen status. Halle really bucked the trend when everyone in Hollywood was addicted to their extensions and went for this short cropped 'do that oozed confidence and style. Halle's face is oval so it is perfectly shaped to support super short hairstyles, but other face shapes can make this 'do work for them as well.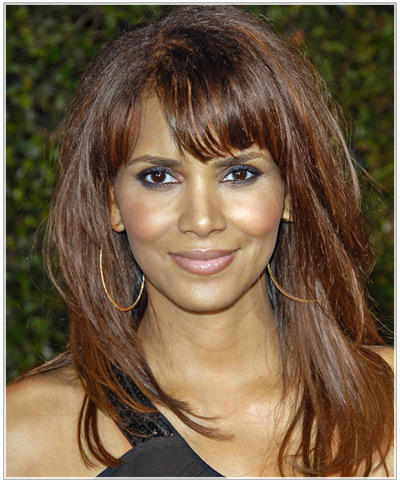 A little further on down the line, Halle joined the rest of the crowd and went for a longer 'do with a sexy side swept fringe. There's no doubt about it, Halle looks gorgeous here in a warm auburn brown hair color and voluminous layers, but this hairstyle is missing that certain 'edge' that her short and messy 'dos have. Although longer hair is traditionally considered more feminine, shorter styles can show way more confidence and style—just something to keep in mind if you are debating between a long and short hairstyle.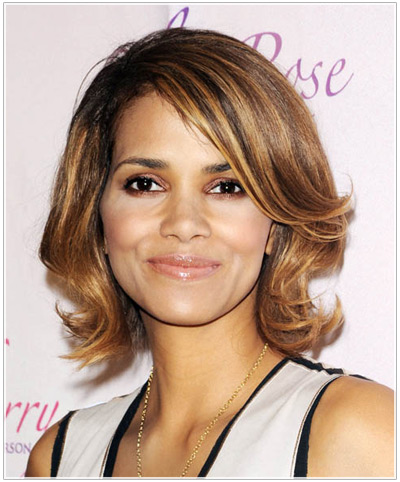 This is probably one hairstyle that Halle wants to forget. Although it would look fabulous on some women, it's just too conservative and "mumsy" for Halle, who is a bit of a wild child deep down. The brassy highlights aren't doing her any favours either and makes her skin tone look chalky—which is a sin considering she has one of the world's most coveted complexions. Overall, this hairstyle and color just doesn't match Halle's style or personality.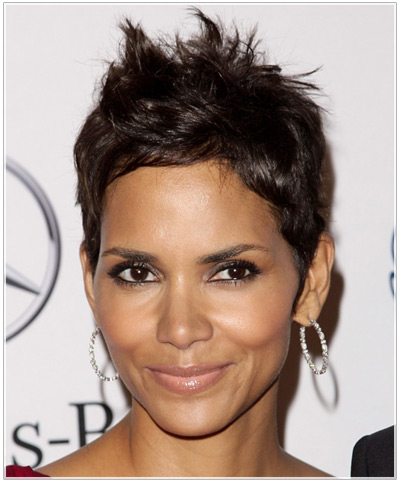 Thankfully, Halle came to her senses and went back to her short and messy 'do in a rich espresso brown shade that looks amazing with her skin tone and eye color. This tapered style is cut close to the temples, sides and back with longer jagged layers on top that can be styled up like Halle's windblown effect here, or worn sleek and smooth. Halle has trimmed her fringe into short jagged layers to frame the forehead but a sexy longer side swept fringe would also work well here.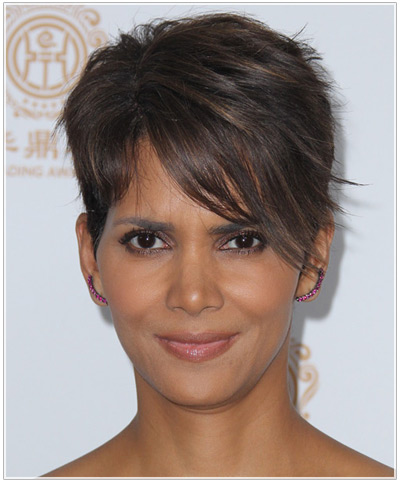 Fast forward to the present and Halle has added longer layers to the front with stunning results. Having worn a million variations of her signature 'do over the years, Halle must have been in the mood for a change and went for a sleeker, flatter look. She is no longer styling it up with mega volume but going for a side part and eye-skimming fringe that ends just above her cheekbones. This cut works well with her face shape (what doesn't?!) and the color is a nicely balanced soft brown that harmonizes with her skin tone.
Halle may be on her way to growing her hair out but judging by her hair history, she seems to be a short and sassy hairstyle girl deep down. Which of Halle's looks gets your top vote?