Soap beauty Rachel Melvin has got it going on both on and off the TV screen. She is a red carpet regular and always gets great coverage when she attends events due to her fabulous sense of fashion and of course, her gorgeous hairstyles! Rachel also has an oblong face shape which is one of the lesser common face shapes in Hollywood, so she has also been a good source of hairstyle ideas for all of us with long, rectangular or oblong face shapes.
Check out Rachel's hairstyles and see what hairstyle tips and colour tricks she uses to keep looking gorgeous.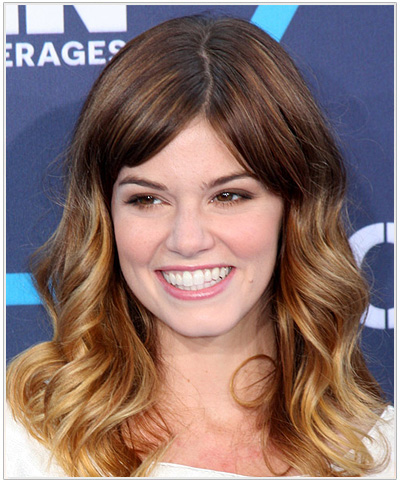 Here, Rachel is wearing a gorgeous wavy hairstyle that does wonders for her face shape. As an oblong, her main issues to contend with are a strong jawline and extra length in the face that needs to be balanced. This hairstyle takes care of those two issues beautifully with the length, texture and parted fringe. If you have a similar face shape, take note. Keep the length around your shoulders for best results and use a curling wand or iron to create voluminous curls just like Rachel. An off-centre parted fringe works wonders to reduce any excess length in the face and brings the attention away from the jawline to the eye area. And let's not forget the colour! Rachel has a gorgeous ombre effect going on that goes from a warm chestnut brown to golden blonde ends, which is a great technique for oblongs to try.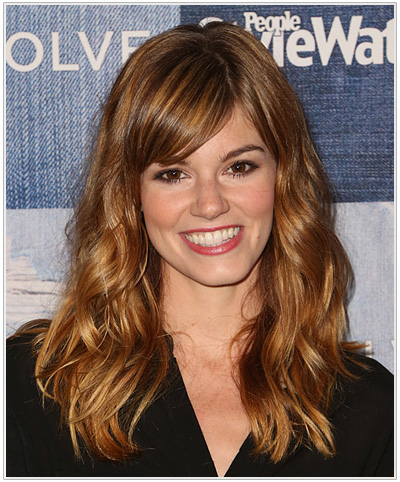 In this hairstyle, Rachel has gone for an all over light golden brown tone that warms up her complexion and brings out her eyes. She has stayed with a good length (mid chest area) and has gone for an even more side-swept fringe. This balances her oblong face shape out nicely and again, reduces any excess length in the forehead and chin area.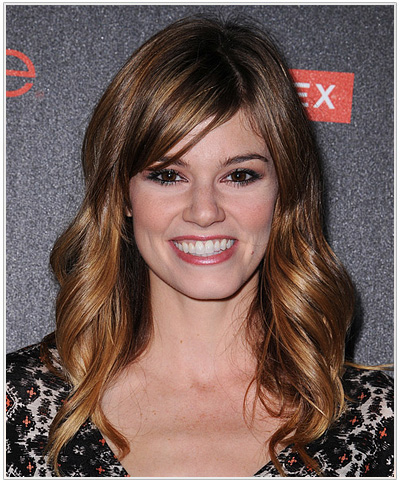 In a similar look, Rachel shows just how much difference the type of waves you have in your hair can make. Here, she is wearing some sleek ringlets rather than the more voluminous, messy waves seen above. Her bangs are also thinner and longer. The result is a sleeker looking 'do that makes her hair look less thick and voluminous. While it still looks nice, most women would probably prefer to have the fuller look seen above, and it definitely works better for Rachel in this case too.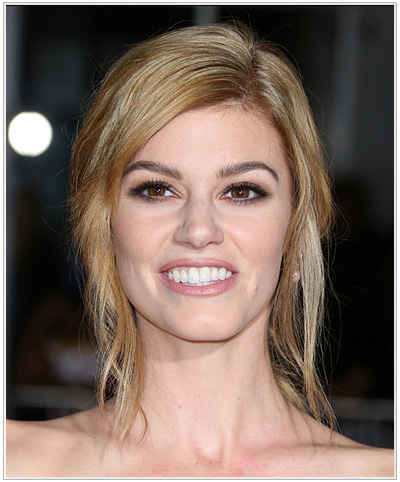 Finally, we have Rachel in an up-do that brings attention to her face and graceful long neck. The main difference with this look is that Rachel has now gone for an all-over golden blonde hair colour and her fringe has been grown out. This 'do works on Rachel, but the colour has a tendency to wash her out while the lack of a fringe gives her face less structure.
WBased on colour, cut and style, Rachel's best look was definitely the first one. Do you agree? If not, which one of her hairdos is your favourite?
If you have an oblong face like Rachel, you can get more hairstyle ideas for Oblong face shapes here.